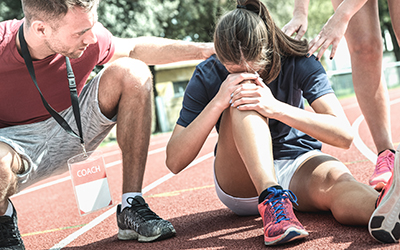 In sports, in school, in work…in life we all deal with disappointments at some point. How do you deal with these setbacks? And then how do you coach others to deal with setbacks and losses?
When I think about this process, I always think of that old saying: "It's not how many times you get knocked down that count; it's how many times you get back up." While it has become a bit of a cliche, it still accurately expresses how individuals can rebound from any setback or loss.
In this post, I'll discuss ways you can deal with disappointing losses on the field, injuries that keep you from reaching your goals, and failing to make the team.
Learn from a Loss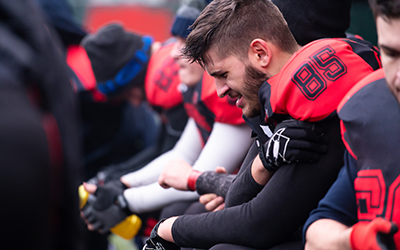 In my career, I have been a part of championship seasons and losing seasons. One thing that stands out: my teams always learned more after suffering a loss. And rest assured, no matter how good you are, or how good your team is, in a long enough career, everyone suffers a loss. That's just the way it is. But then comes the interesting part, looking at what went wrong and making it better.
More than anything, losing creates a lot of questions: about your performance, about how you prepare, or about what you are doing schematically.
Looking at these three elements assists you in learning from a disappointing loss.
Did your team play hard? No? Then maybe practice should become more challenging. Or maybe the coach and players need to find motivating tactics that create an environment of "playing hard" for every minute of every competition.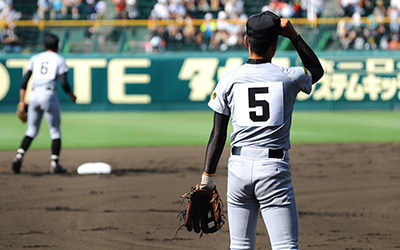 Was your team prepared to compete? No? Well, the coach and players must find a better way to prepare for the competition. Sometimes it is related to a mental approach, a warmup, a pre-game meal, or lack of respect for an opponent. The root cause can be identified by facilitating healthy communication amongst teammates or coaches.
Does everyone on the team, from players to coaches, believe in the system (plays, philosophies etc.)? No? Then it might be a good time to either resolve what's holding everyone back or alter the system (adjust, add, or delete elements as necessary).
Losing makes us all question what we are doing. But if you can face those questions and answer them honestly, you'll find yourself on the road to your next win.
From Injury to Comeback
Availability is the best ability. This especially rings true in athletics. Unfortunately, injuries occur, and every athlete deals with them differently.
In my experience, coming back from an injury can be accelerated by following a few simple steps.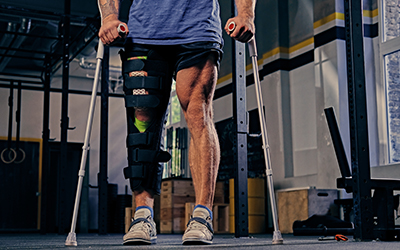 Learn about the injury – What does the recovery timeline look like? Will your actions affect that timeline (shorten or lengthen)? What type of rehabilitation will be required? Can you engage in alternative exercises to maintain fitness while recovering?
Accept that you're injured – This isn't to say that it is your fault that you're injured. But accepting the reality of the injury, facilitates your ability to bounce back. If you aren't denying the severity of your injury, you can focus on what you need to do to recover.
Extra Positive Attitude – Feed your positive mindset with positive thoughts about your rehabilitation. Be thankful for your trainers/doctors that are assisting you. Stay near your teammates. This creates a positive message that you're still invested in the team and they see you're still working hard to comeback.
Get creative with your mind – Setting goals or creating positive images can assist your healing process.
Surround yourself with support – You are not alone in this. Surround yourself with teammates, coaches, and friends. There is a good chance one of them has been in your seat before and provide great advice and support.
Not Everyone Gets a Chair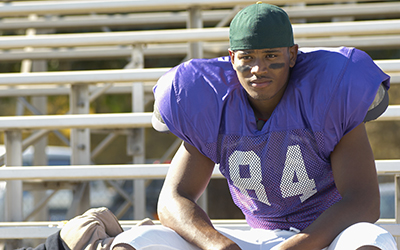 In sports, there is always someone trying to take your spot. That's the thing about team sports: good teams constantly have players competing to determine who gets to participate or who gets to "start". This, then, creates another setback that is common in sports: the loss of a spot on a team.
There are many reasons why one might lose their spot. Not good enough, coach's decision, injury, season takes a bad turn, a new athlete moves in etc… Just like the other setbacks discussed, there are ways to address the setback and solutions to ease the situation.
Discuss with the coach what it will take to earn the spot back.  More often than not, you will discover a very simple answer. But you won't know until you create that dialog with the coach.
Turn your disgust into GRIT.  If that spot is truly important to you then you will find ways to fight to get it back. You dig down deep and do the extra work.
Be a team player. Showing a selfless attitude proves to your teammates and your coach you value the team and its success, not just your spot.
The Setback Becomes a Comeback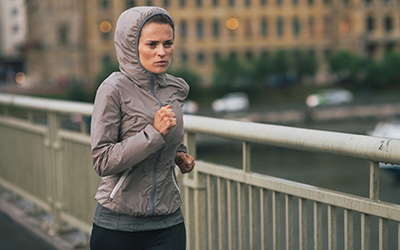 In my coaching career, I have witnessed a large number of setbacks for both athletes and coaches. I've even experienced a few myself.
I broke 2 bones in my back while I was a high school freshman and I was about to go down the path of setback after setback after setback. I had to learn how to come back from that injury and earn back my spot amongst my team.
Eventually I turned that setback into a comeback. After 6 months away, I became a starter on both the basketball and football teams. I held onto those starting positions for the rest of my high school career. And then I was fortunate enough to get a scholarship to play collegiate football.
Turning a setback into a comeback can be scary and daunting. You might not even think it's possible. By following this guide, though, you can navigate your way through the setback to the comeback that lies beyond. Just because you got knocked down a few times doesn't mean you need to quit. It means there are more opportunities to learn; more opportunities to bounce back and earn your spot.